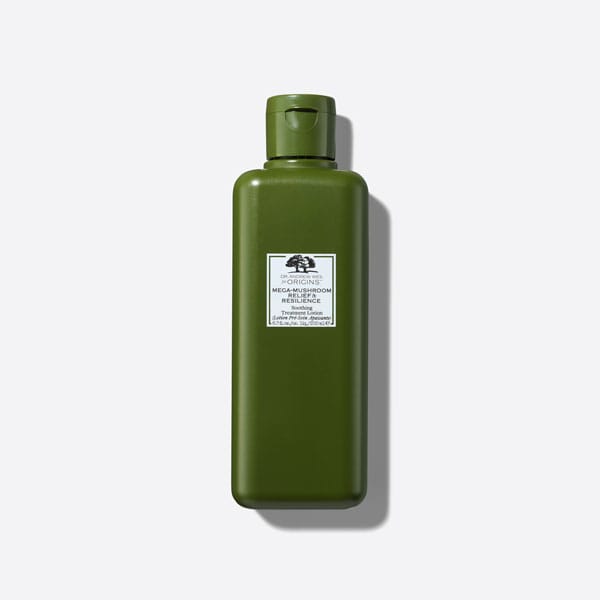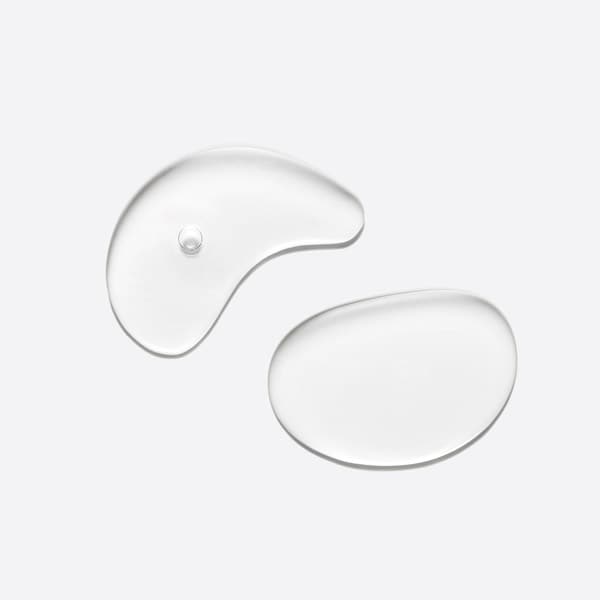 Dr. Andrew Weil for Origins™
New and Advanced Mega-Mushroom Relief & Resilience Treatment Lotion
The upgraded formula has 10 times more Reishi mushroom and new Plantmunity Technology™ with Licorice Root. Similar to an essence or toner, this treatment lotion is a second step in your skincare routine. Use after cleansing, before serum & moisturizer. Shake it up to activate the formula and pour it into the palm of your hand. Pat onto skin with fingertips or a cotton pad and feel skin that's instantly refreshed & rebalanced. Use AM & PM.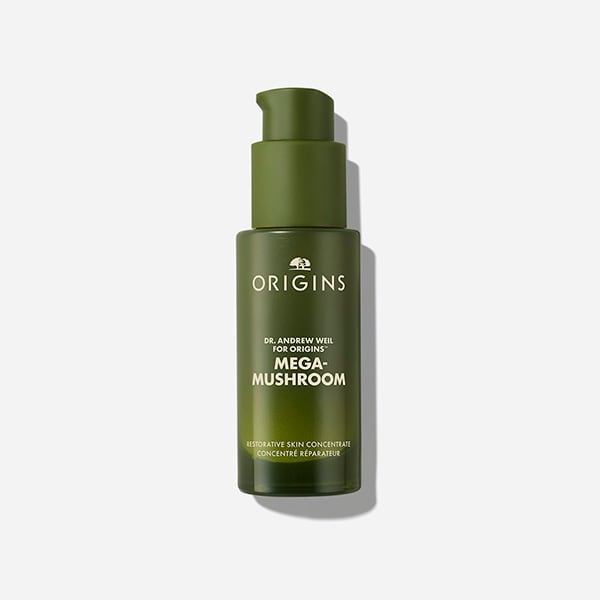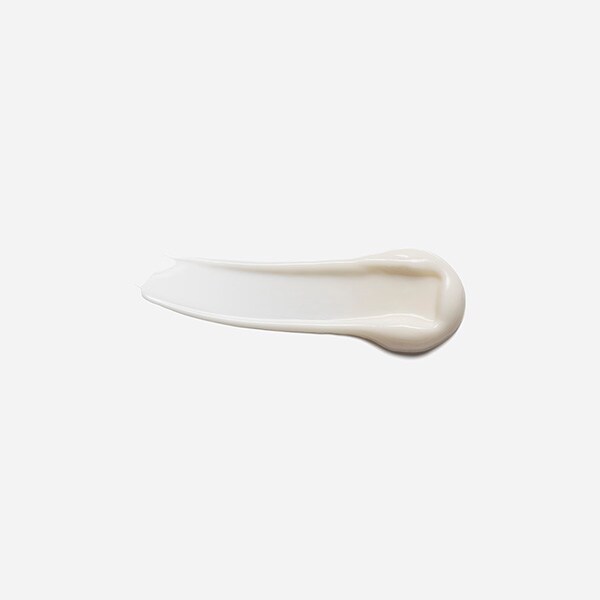 Dr. Andrew Weil for Origins™
New Mega-Mushroom Restorative Skin Concentrate
A triple-action comforting concentrate that helps rapidly soothe the look of irritation while helping improve redness on sensitized-looking skin and repair a compromised skin barrier over time with 3 actions of rescue to Replenish, Recover, and Resist damage in skin's barrier. The result: Visibly soothed skin plumped with youthful moisture. Suitable for all skin types, especially sensitive or sensitized-looking skin.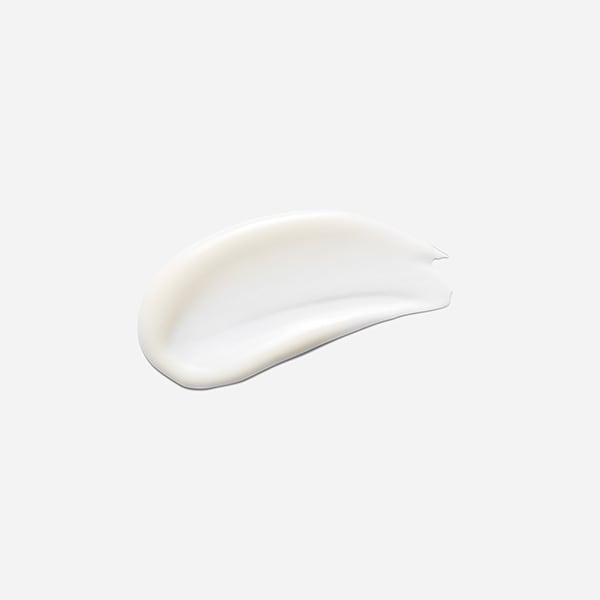 DR. ANDREW WEIL FOR ORIGINS™
New And Advanced Mega-Mushroom Skin Relief Advanced Face Serum
This high potency formula is engineered to enhance skin's capacity to resist, adapt and rebound from the harmful effects of external aggressors. Powered by our signature complex – featuring Reishi Mushroom, Licorice and Astragalus Root – plus a robust concentration of our Lactobacillus Probiotic, it targets irritation, dehydration, roughness and dullness for skin that's notably smooth, clear and luminous. For all skin types, including sensitive skin.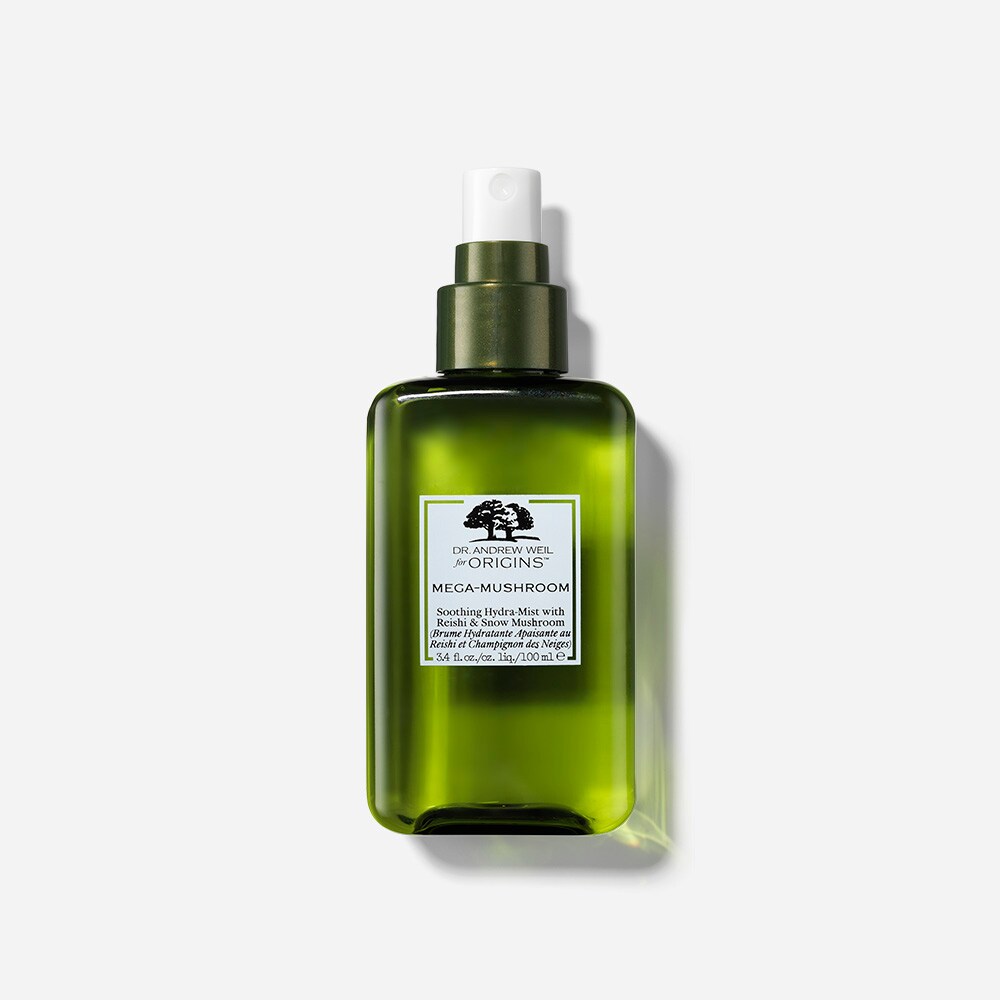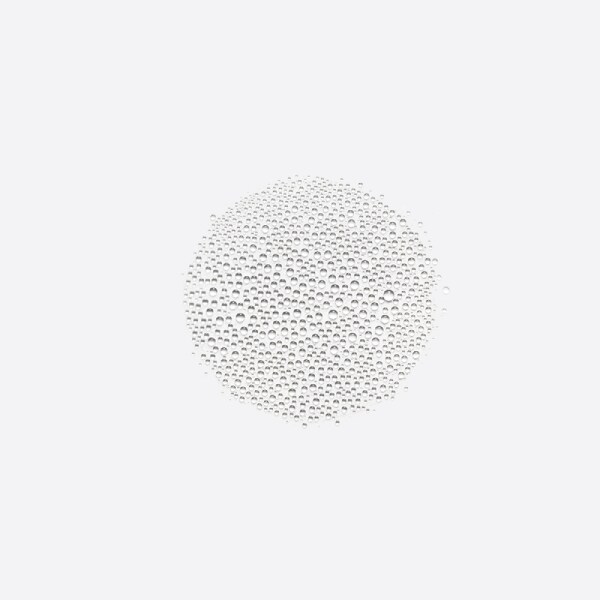 Dr. Andrew Weil for Origins™
Mega-Mushroom Soothing Hydra-Mist with Reishi and Snow Mushroom
This powerhouse micro-mist— made with ultra-hydrating Snow Mushroom—is a must-dew refresher course for plumper, more luminous skin with just a spritz.

Soothes skin anytime. Restores its healthy look. Use after moisturizer, over makeup, and throughout the day—it boosts moisture +90%* with the power of hydrating Snow Mushroom and soothing Reishi Mushroom. Ultra-fine droplets absorb into skin on contact, making it the perfect way to hit refresh.

*Clinical testing on 19 women, immediately after product application.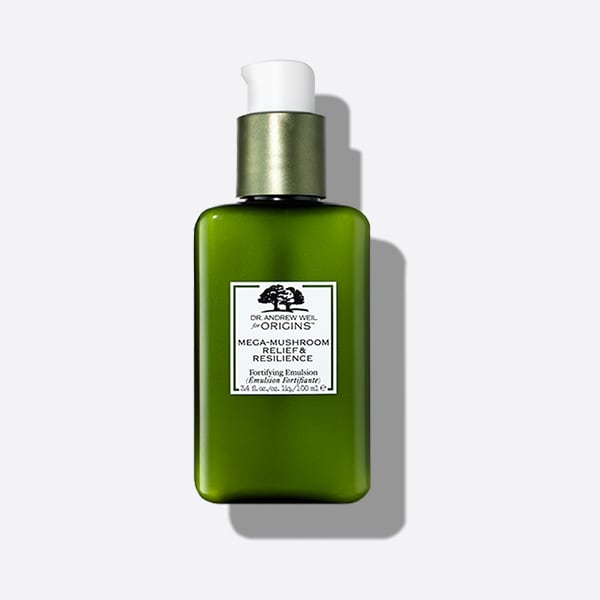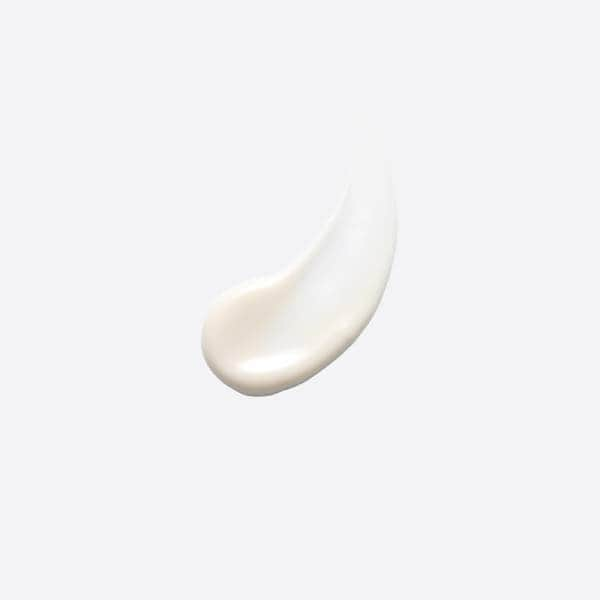 Dr. Andrew Weil for Origins™
Mega-mushroom Relief & Resilience Fortifying Emulsion
A dual-efficacy, weightless milky lotion formulated to help fortify skin against dehydration & redness due to sensitivity for a visibly healthier look.

Infused with potent Mushrooms & Advanced Hydrators, featherweight formula rapidly reduces visible redness & immediately boosts moisture 128%. Fortifies skin with 48-hour continuous hydration* to help defend against effects of seasonal changes, long flights & lack of sleep. Developed for Asian skin.

*Internal clinical testing on 25 women, ages 21-66 with normal to dry skin, immediately after product application & 48 hours after one application. Effect varies by individual.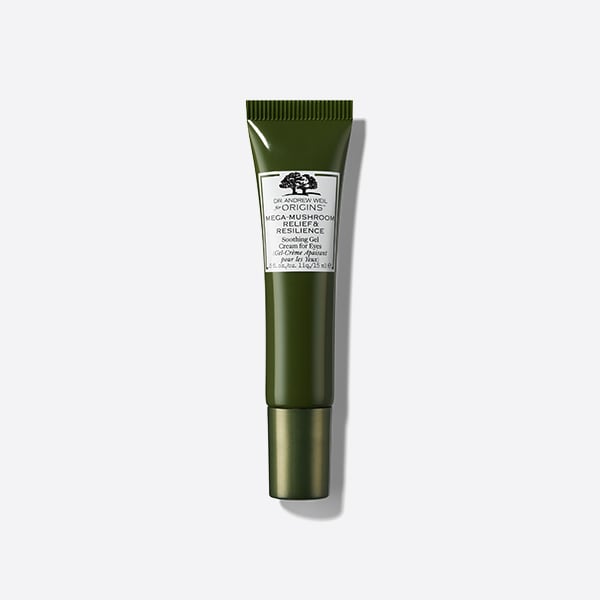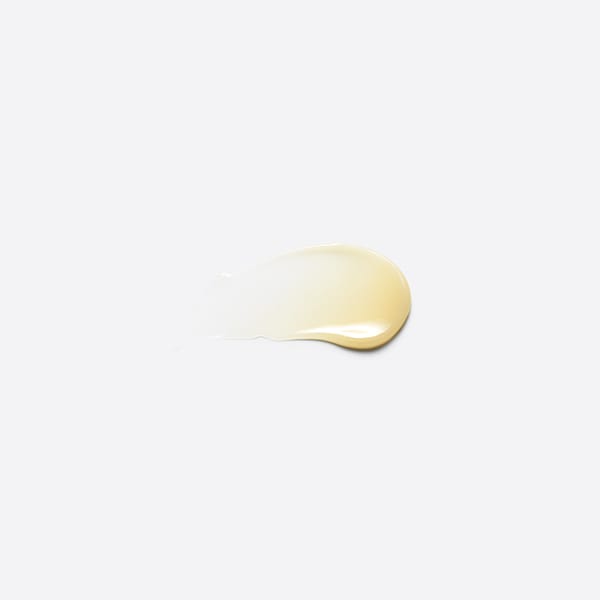 Dr. Andrew Weil for Origins™
Mega Mushroom Relief & Resilience Soothing Gel Cream for Eyes
Soothing eye gel with cooling applicator hydrates and helps reduce the look of irritation and fatigue for a more radiant appearance.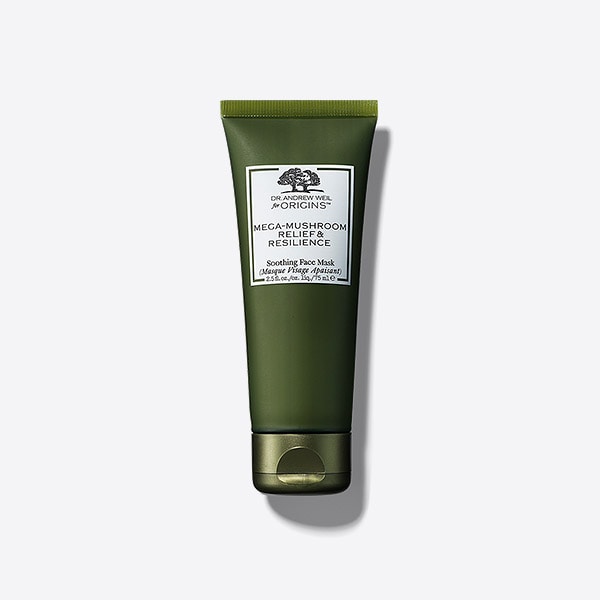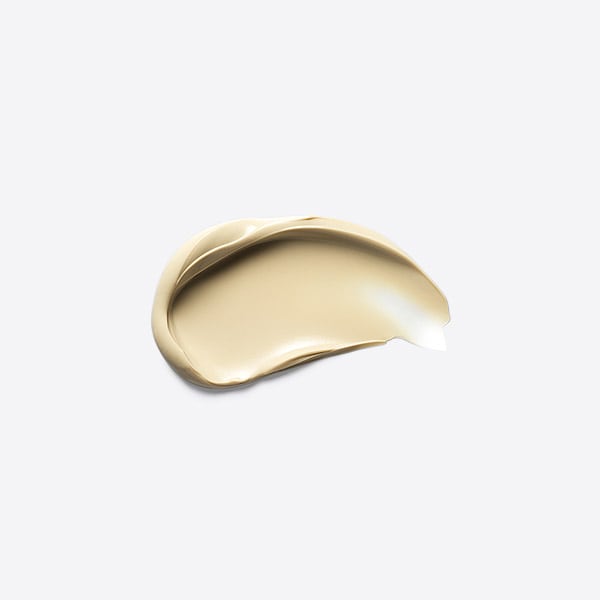 DR. ANDREW WEIL FOR ORIGINS™
Mega-mushroom Relief & Resilience Soothing Face Mask
A creamy, super soothing, resilience boosting treatment mask with superfoods like Reishi Mushroom, Sea Buckthorn & Fermented Chaga.

Rapidly reduces visible redness, helps restore resilience & instantly hydrates, calms & soothes for comfortable, healthy-looking skin.

Super foods like Mushrooms are nutrient-rich powerhouses. They've been used for centuries in Traditional Chinese Medicine. This creamy treatment mask with Reishi Mushroom, Sea Buckthorn and Fermented Chaga rapidly reduces visible redness to help restore resilience. Leaves skin looking calm and comforted. Appropriate for sensitive skin.

Cleanse and apply Dr. Weil Mega-Mushroom Treatment Lotion. Apply a liberal amount. Leave on for 10 minutes and tissue off.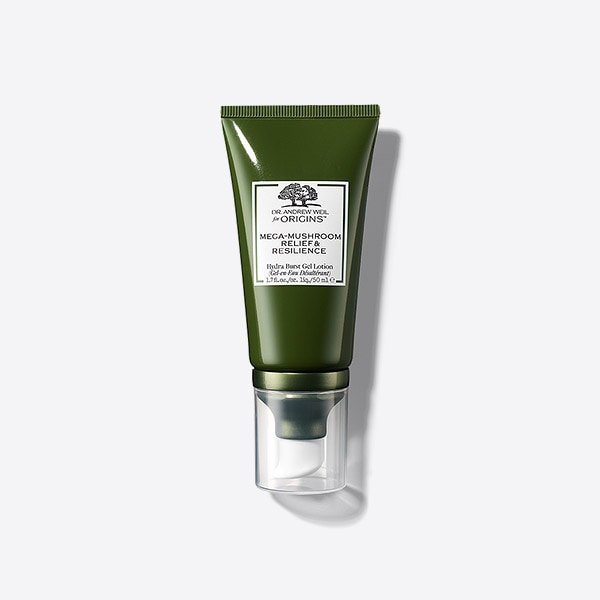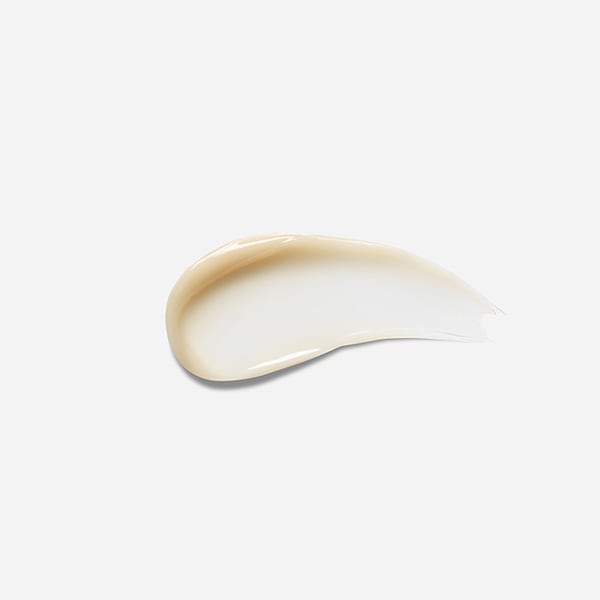 Dr. Andrew Weil for Origins™
Mega-Mushroom Hydra Burst Gel Lotion
An oil-free, transforming gel-to-water moisturizer with Reishi, Coprinus & Fermented Chaga Mushrooms that delivers an instant burst of hydration & helps reduce redness.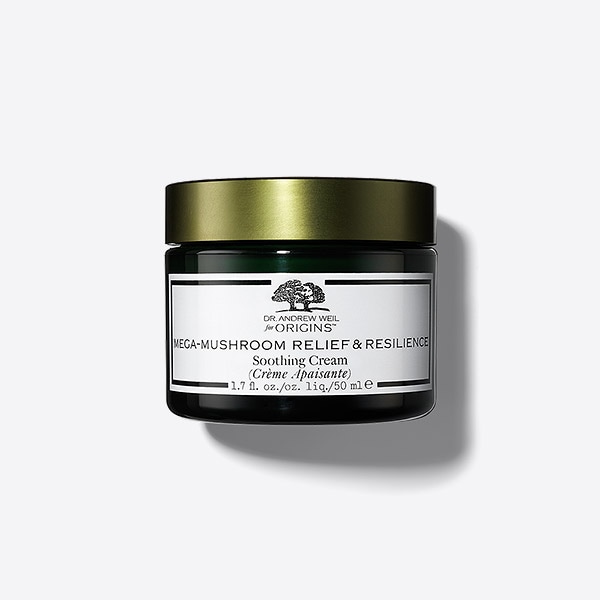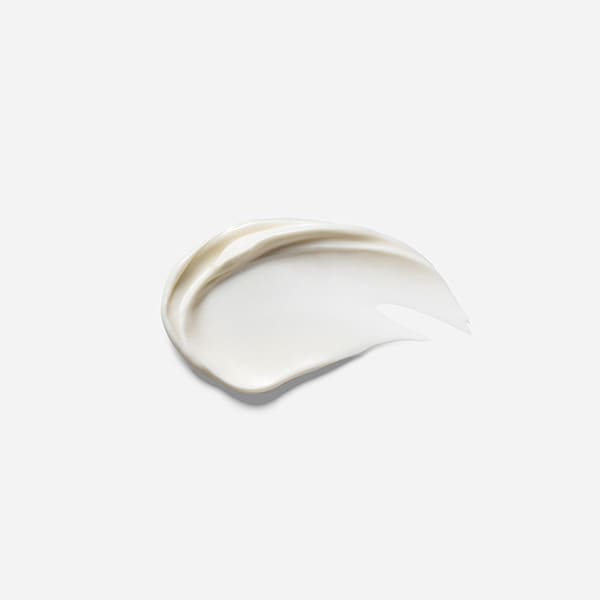 Dr. Andrew Weil for Origins™
Mega-mushroom Skin Relief Soothing Face Cream
A mega-hydrating cream that instantly calms skin & helps reduce visible redness & sensitivity. Also, great for sensitive skin.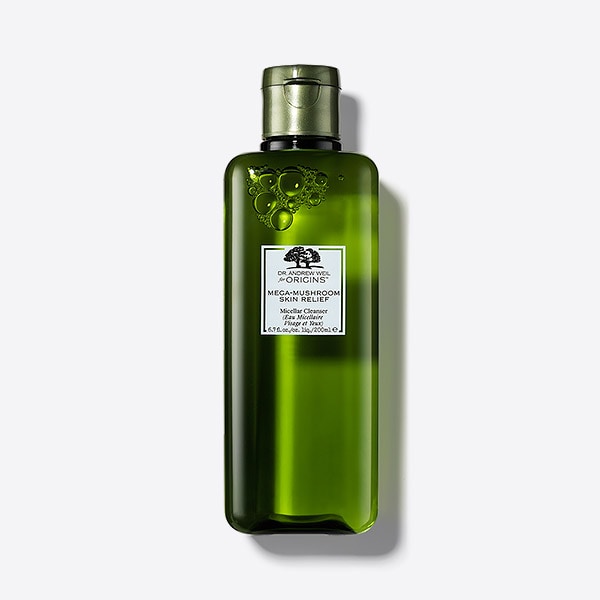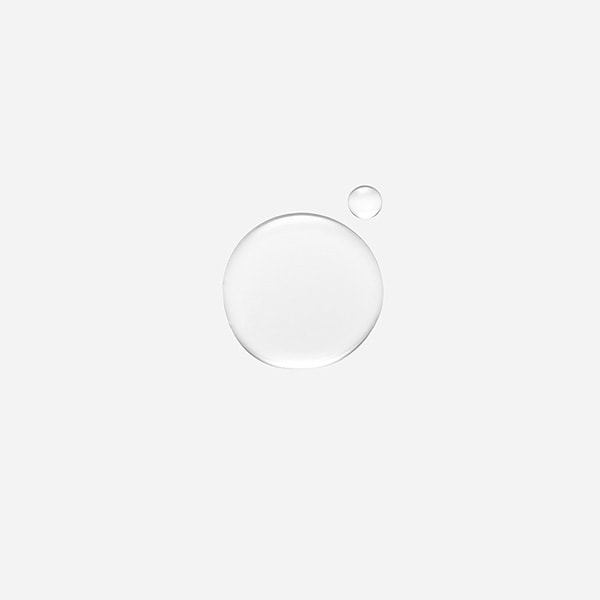 Dr. Andrew Weil for Origins™
Mega-mushroom Skin Relief Micellar Cleanser
This no-rinse, soap & alcohol-free cleanser gently yet effectively removes dirt, pollutants & makeup without irritation.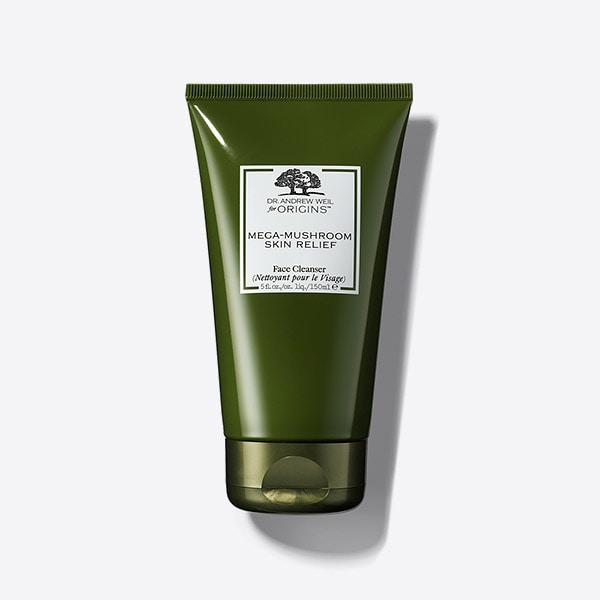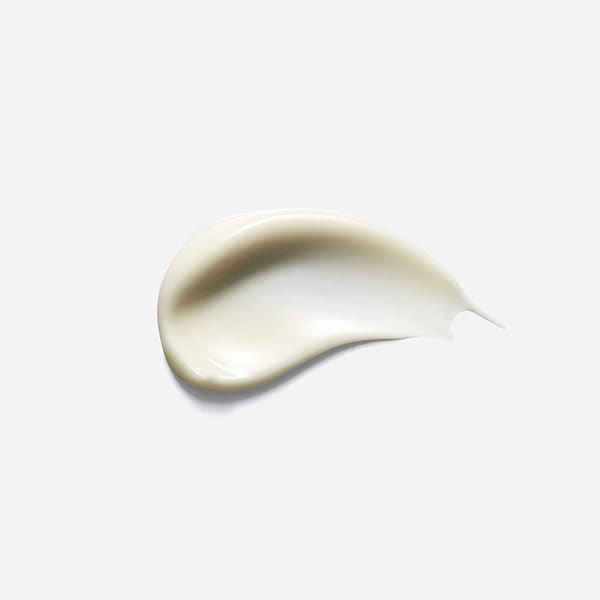 Dr. Andrew Weil for Origins™
Mega-mushroom Skin Relief Skin Cleanser
This ultra-gentle, milky lotion cleanser is formulated with Cordyceps and Reishi Mushrooms, Ginger, Turmeric and Holy Basil, as well as skin-soothing Licorice Extract. It quickly removes makeup, dirt, debris and impurities without upsetting skin's naturally protective lipid balance. Even highly sensitive skin stays calm as you cleanse.